Food in Cappadocia is something that will not really give you a hard time, as in all places you will find quality dishes for (almost) all tastes. The local cuisine is mainly based on the Turkish-Arabic cuisine, while it has influences from the Mediterranean.
Prevailing in Cappadocia's local cuisine are cooked dishes, while you should not forget that it is in a Muslim country, which means that pork is missing from the menu. But there is instead beef, chicken and lamb, which are perfectly accompanied by the vegetables and fragrant spices of the East. Fans of fish will not find numerous and worthwhile options, as seafood is missing from the locals' dietary habits. Finally, we should mention that a lot of restaurants with Chinese food have opened up, since Chinese tourists visit Cappadocia by the hundreds, on a daily basis.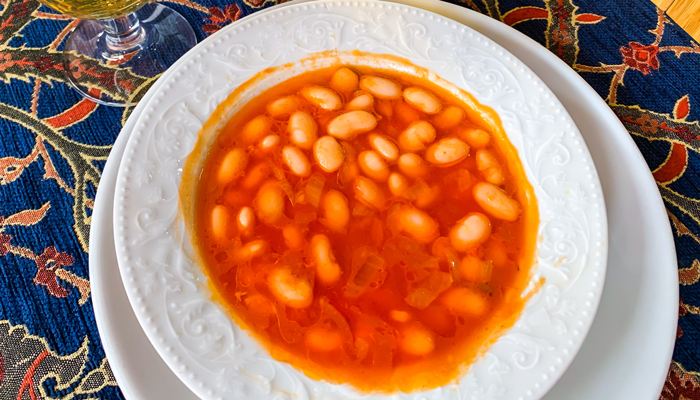 As tourism is growing, restaurants in Cappadocia will increase in number at the same rate, with many of them bringing new influences to the local cuisine. For a complete two-person meal the average cost is 20-30€, including wine. While for anyone who wants something fast and cheap, there are the options of Doner and Pide (the so-called Turkish pizza).
Do not leave Cappadocia without having tried the yaprak or sarma (vine leaf rolls with filling), börek (baked or fried pastry with filling), pancakes with greens (Gözleme), tahini (sesame paste), traditional cheese, soups with vegetables and legumes, Turkish Ravioli (Manti) and Meatballs with sauce cooked in clay pot. Finally, the dish you will find everywhere is the Pottery Kebab. It is a combination of meats (lamb, chicken or beef) with vegetables that are cooked in a ceramic pot for 4-6 hours. And what would be better to finish off your meal than some juicy baklava? Maybe a bowl of some traditional Turkish rice pudding!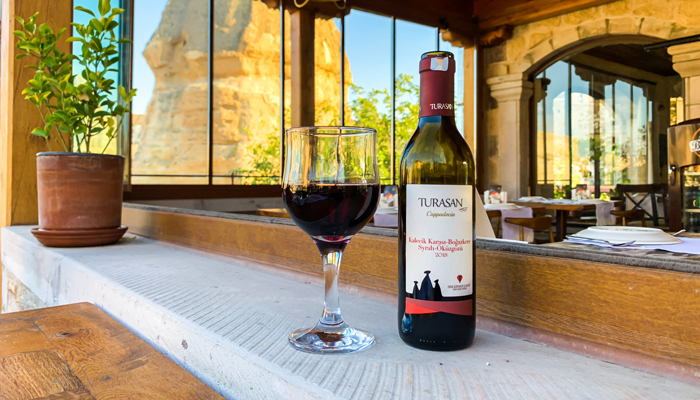 Important: a) In order to find a table (in good-quality restaurants), you will have to make reservations 1-2 days in advance, otherwise you will make do with some Doner! b) The biggest advantage of the local cuisine is that cooked dishes are always served with rice or vegetables or both.