Hot Tips
… tourist guides that will stop you to offer you help
… restaurants that show their dishes on photographs! This is the mother of all misdirections.
… Around the prominent attractions, there is the trap of the quick access (skip line). They ask you to pay so as to get you inside earlier. Ignore them and find the entrance on your own.
If you are in the Sistine Chapel..
… exit through the right back door and sidestep the 3+-hour line for St. Peter!! Have your own "Skip Line" with a tip that you will find almost nowhere!
When in Rome, you should be extremely cautious! Many people might try to take advantage of you in order to make some money, selling you tickets to attractions that have a free entrance, promising you the Skip Line option without it being offered or setting road traps! Read the Tips for Rome, which include much useful information that will help you stay unscathed!
General:
There are drinking fountains with free cool water everywhere. You just need a bottle and it will get you through the whole trip.
The city center is full of free parking spaces for motorbikes.
Keep your litter until you find a garbage bin. Many tourists throw it in the street, and as a result they litter this beautiful city.
Do not throw coins in every fountain you come across. Only in Fontana di Trevi!
Wear comfortable shoes. The cobbled streets and uneven ground render walking in the city difficult.
Do not opt for the Termini station for accommodation. The crowds of tourists make for 30-40 minutes of waiting for the means of public transport!
Notice:
Always carry some cash, as some stores do not accept credit card payments.
Avoid the unofficial tourist guides that will stop you to offer you help.
Avoid the Termini central station late at night. The station is swarmed by undesirable people, while security is very low.
There are pick-pockets going around in the busiest lines.
Weather:
Rome is a warm Mediterranean city with the sun being front and center more than 230 days a year.
The best month to visit Rome is in late September. 1) It is sunny enough-yet you don't get fried. 2) It is fairly crowded-but people are not on top of each other. 3) There are lines-but you won't have to wait for 4 hours!
Avoid visiting in July. The heat and endless lines might turn your trip into an unpleasant experience.
In August, most shops close for holidays!
Transportation:
A ticket is valid for any means of public transportΜ
There are standard, 24/48/72-hour and 7-day ticketsν.
With the Roma Pass transportation, it is free.
Transportation is free for children under 10 years old.
Ciampino Airport-City Center:
The fastest way
By train: You take the bus from the airport for 1,20€ (+1,20€ for the suitcase) and in 5 minutes you are at the Ciampino station. From there, you are transferred to the Termini in 5 minutes for 1,50€.
The easiest way
By coach: They are at the airport's entrance and for 5-9€ you are transferred to the Termini in 30-45.
The most expensive way
By standard or private taxi: 1) Standard: 30€ fare day and night, fixed with luggage, 30' to the city center. 2) Private: 50€ for transportation to the hotel.
The best way
By metro: Bus for 1,20€ and stop at Agnanina (15') and from there you take the metro to the city center for 1,50€ (20')
Buses:
Operating hours 05:30 to 00:30
Be mindful when using line no.64 (Termini Station-Vatican), many thefts have been reported.
Night bus lines:
20 buses from 00:30 – 05:30
α) Central stations Termini and Piazza Venezia.
β) Bus every 30 minutes.
γ) The stops for the night lines are marked with an owl.
δ) You can also get tickets inside the bus.
Car:
Be careful of the ZTL signs (limited traffic zones). You will see them in the historical center, and traffic is only allowed to residents.
Fines can be as high as 80 euros.
Within the white lines parking is free. In the blue lines it is charged 1-1,5€ per hour.
Taxi:
Use only authorized taxis. You will recognize them from their white color, the taxi sign and the license number on their doors (Comune di Roma decals)
Tram:
Lines from 05:30 to 00:30. At night they are replaced by night bus lines.
Metro (Metropolitana):
Notice: The metro moves circumferentially of the historical center.
It has only two lines A (red) and B (blue) that are crossed at the Termini central station.
Trains every 7-10 minutes, from 05:30 to 11:30. On Saturdays until 00:30
Sights
General:
Do not book tickets through "secondary" companies that come up at the top of Google searches. You ALWAYS pay more.
Visit first the Vatican's museums and then the Sistine Chapel.
If you haven't booked a ticket (skip line) for the Vatican's museums, visit them early in the afternoon. Visit the Sistine Chapel around 17:00. You will get in quickly and meet a far smaller crowd.
If you haven't purchased an electronic ticker for the Colosseum–Palatine Hill-Roman Forum, move cleverly. Go to the Ancient Forum's ticket booths, where there is a small line, and get a combo ticket.
Women's more relaxed fashion choices are not that objectionable for the Vatican's Museums and the Sistine Chapel.
Photograph the Piazza del Popolo from the balcony underneath the Belvedere Borghese.
Download for free the special 'PANTHEON ROME' app for iOS and Android and learn some facts about its history. (Available in 8 languages.) .
Visit it when it starts raining. The rain falling inside the building creates a unique scenery
Start the ascent from the spiraling entrance at the basementο.
Entrance is Free on the 1st Sunday of every month
In order to book an evening tour with an official guide, and for the price of just 20€/person, click HERE. Two tours are conducted: at 21:00 & 23:00. Notice: In order to find an available date and time, you should make reservations at least 15 days prior to your visit. Closed on Sunday, Tuesday & Wednesday. Tour conducted in groups of 20-25 persons.
The ticket sent to your e-mail account must be printed and shown at the main entrance of the monument.
Book the combo ticket for a visit to the Colosseum, the Roman Forum, the Palatine Hill and for a quick entrance (skip line).
Outside the monument, many people will approach you (even if you have tickets), in order to sell you theirs! They will tell you that the ones you have are not valid…! Ignore them and move to the main entrance where there are three lines. Two of them are for those who have standard tickets (2-hour wait), while with the electronic ticket you will cross the 3rd line (which is empty) and go straight through security check.
If you visit it on a weekday 09:30-10:00 you will only wait for about 10-20 minutes. (Do not believe all the myths you hear!)
Women should dress appropriately; otherwise they will be denied entry.
Prefer to get to the dome first (with an amazing 360° view) and then visit the church.
For the dome you will enter through the right entrance. If you opt for climbing the 511 steps on foot, you will pay 2€ less and you will not have to wait in line (for the elevator).

If you are in the Sistine Chapel, exit through the right back door and sidestep the 3+-hour line for St. Peter. Have your own "Skip Line" with a tip that you will find almost nowhere!
You can find single/double carts, as well as classic bikes HERE. (5€ per hour/person, 10€ per hour/2 persons.) You can find four-wheeled carts for 2-4 persons HERE. (12€ per hour/2 persons, 20€ per hour/4 persons.)
Take a boat ride in the Borghese park for 3€/20'
See the ideal route on the historic road HERE
Policing might be constant, yet many pick-pockets try to distract whatever they can, taking advantage of the overcrowding.
Do not trust your cell-phone or camera with anyone asking to take your picture. Soon they will demand that they take a "professional" one with theirs. For a price, of course!
Ancient Roman Forum-Palatine Hill:
Wear comfortable shoes and take a bottle of water with you (there are fountains for replenishment).
In order to see the entire Forum more evenly, prefer to enter from the Via dei Fori Imperiali. At its end, on your right, you will ascent for the Palatine Hill. This way, your tour will have more flow.
In the summer months, a hat or an umbrella is mandatory, as there is no shade whatsoever on the site.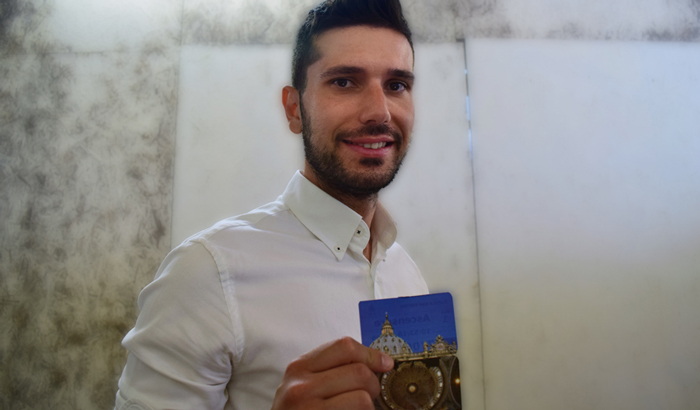 Visit the church in the morning hours, as later in the day it gets swarmed by groups of tourists that crowd in to see the sculpture of Moses.
Tourist Traps:
Quick access scam: Around the prominent attractions, there is the trap of the quick access (skip line). They ask you to pay so as to get you inside earlier. Ignore them and find the entrance on your own.
Roses scam: A gypsy woman (usually) with her child offer a flower for free, as they will tell you. But in a little while, someone will show up and they will demand that you pay for it.
Help in trains scam: Do not let anyone help you get your luggage off the train. It is a trick to get you to tip them for their service.
"Authentic" items scam: Do not buy designer bags, perfumes and sunglasses from the dozens of street vendors. They are always fake and you will be supporting the black market.
Lost in the city scam: Do not help anyone that stops their car to ask for help in order to find a location. They will want to give you a very expensive gift for the help you offered and ask for a little money (say 5€). When they get it, they will snatch the "gifts" and disappear!
The porter scam: Do not trust your luggage with anyone. There are men going around in hotels, dressed in formal clothing and claiming that there is some problem with your room, and then they ask to transfer your luggage, so they can steal it.
Fake taxis scam: There are dozens of fake taxis in the streets, so make sure they always have a charging taximeter.
Hidden charge scam: Many exchange agencies (mainly in train stations and airports) have a 10% hidden charge. Make sure you ask for any extra charges beforehand.
Food:
Do not try food/snacks close to any tourist hotspots, such as St. Peter, Fontana di Trevi, the Colosseum, Piazza Navona etc. Extremely low quality-high prices. Advice: Put a Panini in your bag and look for food away from these sites…
The original carbonara includes egg (hence its yellow color)
Do not ever sit at restaurants that show their dishes on photographs! This is the mother of all misdirections.
Due to its fame, as well as limited spots, Da enzo serves only those that have made reservations*.
ΕYou must be there at exactly 7:30 pm, when it opens; otherwise you will lose your table. If you haven't made reservations, you should be there before 7:30 pm, so that you get on the list and be seated at the first table that becomes available.
It remains closed on Sundays.
*You should book a table at least 3-4 days before visiting.