Our favorite Fashion Blogger Pure Peggy is here once again and, this time, comes with a European air as she presents you the Style for the top three most traveled European cities. Simply follow Marketa's advice and move around in style in London, Paris and Istanbul!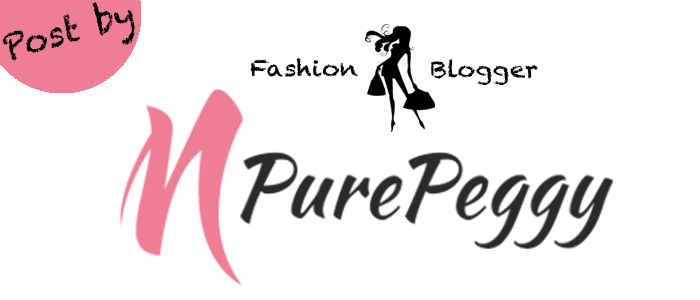 When we travel abroad we want to experience the flavor of the country we're visiting in every way. After all, this is the reason we love to travel! We try to learn a few words in the language spoken in that place, we search for the most typical food and we look for the cultural events that are taking place. What else can we do to blend in with the locals? A style is the answer! And by that, I don't mean you should go shopping for new outfits before your trip! It's about the right selection of the pieces you already have in your wardrobe and of course about the details.
According to the largest and most recognized online travel agency in Southeastern Europe, Tripsta S.A., iconic European cities London, Istanbul, and Paris rank as the top three most traveled to international destinations. Speaking about hopping around Europe, carrying just hand luggage makes it easier to travel from place to place but the struggle with packing is real.
In order to make a lot of different outfits without taking with you too much stuff here are my two basic packing tips: Take neutrals and also pieces that you can layer with. A good example is a button down denim shirt!  You can wear it on its own or almost like a cardigan over another top, plus by adding a necklace you can get a lot of different wears of it. But now, let's have a closer look at how to adjust your personal style to the spirit of Paris, London and Istanbul.
---
? Read Also
---
Paris
Paris is one of the fashion capitals of the world and you wanna try to look your best. The first thing you notice when you hit the Charles De Gaulle Airport are the scarves. It's a nice accessory no matter in which season you visit Paris. In winter it can be made of wool and in summer for instance of lightweight cotton. Another essential piece of a French wardrobe is an elegant blazer and if it's a bit shiny or has interesting details even better! Pair it with a simple tee and a well-fitted pair of dark blue jeans and believe me you won't be overdressed, but just right.
The best advice is to pack one dress, but make sure it's versatile, so you can wear it for a dinner, museums, and sightseeing. Whatever you do, leave your comfy leggings, hoodies and running shoes at home as that would be a surefire sign you're not a local. French women are not wearing sports clothes for anything but sport. Also, speaking about walking shoes prefer a pair of flats instead of sneakers.
A French designer Justin Leconte says in her Youtube series about Parisian women, that they never mix black and brown color in their outfits. She also mentions that international beauty brands aren't successful with fancy colors of lipsticks and nail polish in France, because women there have always and will always wear red lips and red nails. I believe the most of French women look so elegant and stunning even in pretty simple outfits because they know how to dress for their body type. I also like the fact, that they don't necessarily go with current trends, so they're not fashion slaves, but rather style followers!
---
? Read Also 
---
London
The London style is a little more complex than that of the Parisian style as it is segregated by London's class system. There is not one British style but many because different districts dress differently. You will see anything from the posh style of the upper-class, through the subculture of the 70s punk rock style, to the Urban style. Unlike Paris, you can experiment more with the colors and prints, without worrying that your outfit will be too loud. Mixing and matching are key.
Make a small research on the places you're planning to visit in order to get an inspiration on how to highlight your individuality in such an electric city. Don't feel like you need to see every popular site and attraction. Because really, how much does visiting Westminster Abbey tell you about everyday life in London? Find the neighborhoods you like, dress accordingly and explore! Just don't forget your wind-resistant umbrella!
---
? Read Also 
---
Istanbul
Istanbul is a cosmopolitan city but it's smart to dress a little more conservatively especially if you're planning to visit religious sites. Dress casual but stylish during the day and make sure you have a few outfits that transition into the evening because the locals tend to dress up at night. Incorporate some color to break up your neutrals. The city is full of beautiful colors and patterns in the markets, tiles and rugs so reflect these in your travel wardrobe. A maxi skirt seems to me like a good idea, because it's comfortable and keeps you covered enough wherever you go. Just as for a trip to Paris I would bring a scarf because Istanbul is a windy city. Actually, I would rather buy one in the bazaar!
No matter where you go you don't need to wear the latest trends to look fashionable. Wear what looks good on you and you'll be always fashionable. Are you already planning your next trip?
---
? Download the app of airtickets® ?
---
Outfit details for my style (Athens)
?  Skirt – Pure Peggy
?  Bag – Handstuff
? Accessories – LeChat
⌚ Watch – Jord Watches
? Photo credits goes to itphoto.gr