Trip-Pet…honors are even
The time has come for a trip and you don't know where to leave your pet? They look at you with their sad little eyes while you are packing your suitcase? Are you constantly thinking what they are going to do without you? Do not get overwhelmed…Take it with you! With most airlines being pet friendly, your best friend will travel around the world. Although things are not that simple…they can be. How? By reading all the parameters and useful advice that Travelen has gathered for you.
General guidelines of airline companies:
The pet must be registered during ticket booking.

All dogs and cats must wear an electronic chip.

Your pet must have completed all required vaccines, so access to the aircraft is granted to it.

Every pet is required to have a health book from an authorized veterinarian.

It is prohibited for pets under 2 months old to travel.

Passengers with infants are not allowed to have their pet in the aircraft's cabin.

Pets are not allowed to travel if they are pregnant or sedated.

In some countries there are extra hygiene regulations. We suggest that you confirm with the embassy of the country you are visiting.

ALWAYS visit the airline company's official website, so you are fully informed about the restrictions and conditions set (each one has their own).
---
Useful advice:
Passport is necessary, when traveling inside the E.U.


You should ALWAYS get informed about the current regulations of any country you travel to. (They are not as simple as they seem.)

You should know if the country to which you are traveling allows the entrance of pets coming off flights.

Make sure the pet's last meal is digestible and eaten at least 5-6 hours before the flight. This way, chances of sickness will be minimized.

If you are aware that it has a problem with any kind of transportation, give it an anti-nausea pill 1 hour before the flight.

Avoid anything that could cause choking or strangling.

Each pet must have on it, as well as in its kennel, all of its information. A few examples are the name, breed, age, address, owner's phone number etc. It is also advisable to attach a photo of the pet on the kennel.
---
Transport inside the cabin:
Inside the cabin you can carry small pets, whose weight must not be higher than 6-13 kilos (including the kennel).

Pets should board inside a hard or soft-sided carrier and be placed underneath the seat.

The kennel or bag should not exceed the measurements set by each airline company, so it can fit under the seat.

In case a soft or hard carrier with a zipper is used, the pet must be wearing a muzzle. If it is transported inside a closed kennel, it is not necessary.

The carrier must be suitable for the pet to be able to move, breathe, keep its temperature, be given water or anything else it might need.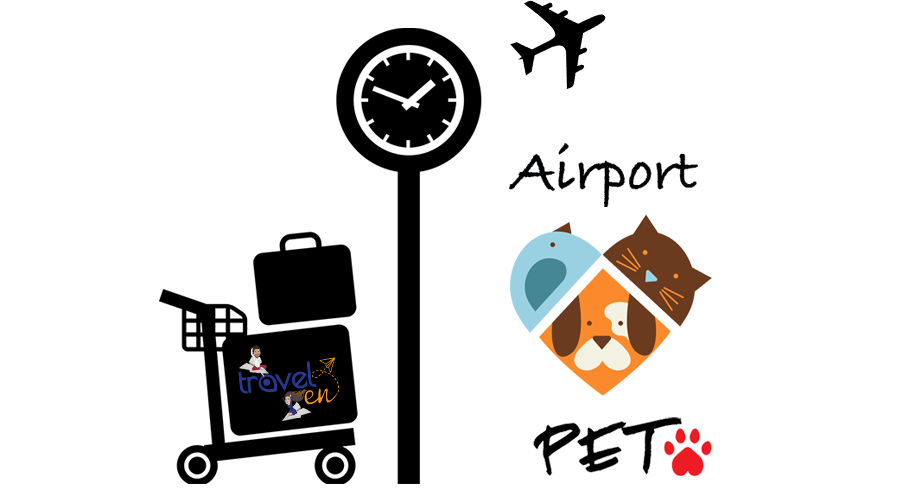 Make sure you have total control and attend to it regularly. Otherwise, there is a chance that its stress levels go up and complications might start to appear.

If you have two or more pets, it is necessary that they are transported in a common, closed cage and they are familiar with each other.

Get the proper flying equipment so you are ready to face all the odds.

Avoid traveling during rush hours. This will reduce feelings of frustration.

Tie the carrier to your seat, as there is a chance it might move (turbulence or other factors).
---
Transport inside the cargo area:
While booking tickets you must register your pet, which will be included in the cargo area. Otherwise, there might not be enough space and you might not be able to take it with you..

The pet's weight must not exceed 75-100 kilos (including the cage).

You should be aware of all flight changes, cancellations, delays, so the possibility of it traveling on another flight is minimized.

Schedule a direct flight, without stops and plane changes, as there is a risk of losing it.

Always be mindful of your pet. Do not just leave it out on its luck. Ask regularly about how it is doing.

Animals should be placed inside a non-foldable carrier, with an abundant supply of water.

It must wear a tracking device (GPS) on its collar.
Have you ever traveled with your pet? If so, what was most challenging to you?