The first thing that came to mind when we booked the trip to Chania was the turquoise seas with the beautiful pink-khaki beaches! But our thoughts did not stay on this wonderful image, they went a little further and more specifically inside them…at their bottom!
The sea area of north-western Crete hosts shipwrecks, ancient cities, secret caves, hundreds of fish species, as well as rare species of seals and sea turtles. The seabed is full of beautiful corals and sponges, while the contact with the water element and the submarine life is catalytic. The knowledge about the undersea organisms fills us with unprecedented feelings, offers powerful emotions, entertainment, and brings us closer to the sea, the environment and ourselves! Think about all of the above and answer us this question..
How could we miss out on such an experience?

On the wheel (literally and figuratively) of the Oceanis dive center, professional diving training center are two of the most experienced Greek divers, Yorgos and Alexandros, who have been offering for years an unforgettable experience, with emphasis to safety and respect to the environment. The Oceanis dive center is located just 20 minutes outside of Chania, in Kolymvari, while the opportunity to meet the submarine area of north-western Crete, through unique undersea explorations, is something more than an once-in-a-lifetime experience that is definitely worth living.
The packages that the training center offers are addressed to beginners, as well as certified divers. We had no experience with diving whatsoever, and yet, within two hours we learned everything we had to in order to move in safety at a 12-meter depth! The patience, love and diligence of the trainers are some of their strongest weapons, and the reason that they manage to offer an unforgettable experience to every participant. In the packages we find the well-known snorkeling, simple diving, night diving, deep diving and camping-diving (including meal). All of the above come to be in interesting areas of Chania, such as Menies, Afrata, Drepano (elephant cave), the famous Balos and more. Finally, it is worth noting that if you are a beginner and wish to get to a higher level, the Oceanis dive center also provides you this opportunity through a series of eight lessons. From then on, the only ceiling for you will be the…bottom!
For those that are still thinking about it, we have to say that, from the very first minutes, they will understand that diving brings in the surface some of the most wonderful of feelings. The endless blue of the sea of Chania is a unique challenge, a special experience that opens up the horizons and creates new, powerful friendships with the people and nature's underwater elements!
See you at the bottom… ?‍♀️
---
Contact Information ?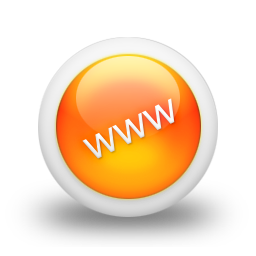 http://www.oceanisdive.com

Kolymvari, Chania (Get directions)

Send a message

Tel: +30 2824 400113 & +30 6986967265
*Most of the photos were taken by Oceanis Dive Center