Every city hides its own, unknown gems and only someone who lives there can know about them! Parks, hidden pathways, attractions, restaurants, café-bars, churches and other places that are not included in the tourists' priorities, make the list of the locals that want quiet and diversity..
Amsterdam is a city that knows very well how to keep its secrets hidden! This is why Martin, Jan, Stephen, Alex and Sentia help you get away from the tourist paths and discover their favorite hangouts..
Amsterdam
Stedelijk Museum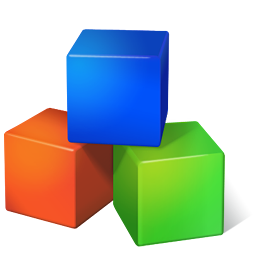 Category: Museums, Sights, Coffee

 Address: Museumplein 10, Amsterdam

  Opening Hours: Mon – Thu & Sat – Sun 10:00 – 18:00, Fri 10:00 – 22:00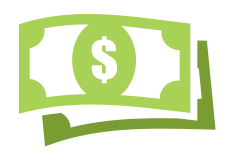 Price: Entry ticket 15€

  Website: Stedelijk Museum
Yes – it's a museum. Yes – you can find it in all the other city guides as well. But: it's definitely a part of Amsterdam and part of my scope of activities here in Amsterdam.
First of all – it has been rejuvenated. After being closed for renovation for 5 years it reopened with a complete new look – architecturally speaking. While the old facade at the Paulus-Potterstraat remains the same, the back side and now official entry has been transformed dramatically; the whole building resembles a giant bathtub! Architecturally speaking it's pretty interesting – you may like it or not.
A café with a terrace, a nice book/gift shop, enough to spend some leisurely time after the museum visit. But why it is interesting enough to include it in my articles, and my activities – that is mainly due to its activities towards a younger audience, a wider contemporary approach than an art museum usually has. So besides just being a museum with modern and contemporary art, Het Stedelijk offers an insight into what's really going on in contemporary culture.
By Martin Sollmann ??

Dignita Hoftuin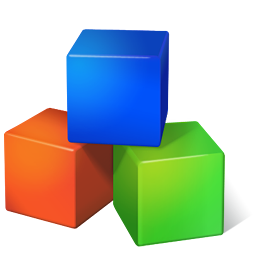 Category: Food, Entertainment

 Address: Nieuwe Herengracht 18A 1018 DP Amsterdam

  Opening Hours: 09:00-19:00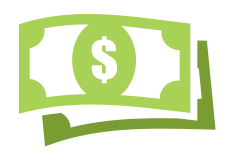 Price: 15-20€ pp

  Website: Dignita Hoftuin
The brunch culture in Amsterdam has become more popular than ever. Breakfast and brunch spots are popping up all over the city to accommodate locals' favourite weekend habit.
Dignita Hoftuin is definitely the place that stands out. It stole my heart because of its delicious food but also because of its great location. There, you can escape the hustle of the city by enjoying your breakfast, brunch or lunch on the large sunny terrace or inside the glasshouse style restaurant. It offers a variety of dishes from healthy, organic food to finger licking pancakes. My personal favourite is the Buttermilk pancake stack, fluffy American-style pancakes topped with almonds, decadent date 'salted caramel' mascarpone, brûléed banana and syrup. Only when you try it you will know what I mean.
There is second Dignita location in the South part of Amsterdam with the same menu. Whichever you choose, keep in mind that it can be quite busy in the weekends during pick hours (10:00-13:00) so make sure you either reserve in advance or visit it after 13:00.
By Eliza Ιoan ( El-stories ) ??
---
? Read Also 
---
De Uitkijk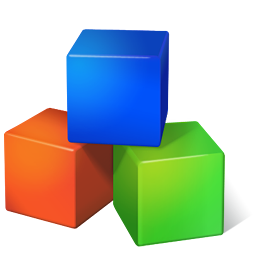 Category: Entertainment

 Address: Prinsengracht 452, Amsterdam

  Opening Hours: 30 min. before first & 15 min. after last screening (check website)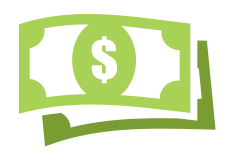 Price: Regular ticket 10€

  Website: De Uitkijk
In the heart of the city, in an ancient canal warehouse, you can find the most characteristic cinema of all: De Uitkijk. It is completely managed by students – from PR to the bar, the film projections and everything else. I almost regret not being a student anymore, as this might just be the best student job to have!
My favourite time to visit this cinema is on Friday nights. At 23:00 the candles are lit and the lights are dimmed for a screening of a fantastic cult movie or modern classic. Just sit back, relax, and let the red curtains and '20s-style decor take you back in time. After the movie, when you have re-established what year it is and where you are, you can jump right into the Amsterdam nightlife as you are in close proximity to all the bars and clubs.
?Small tip: You can choose your own seats in this cinema: If you want to feel like cinema royalty go up a floor to sit on the gorgeous balcony
By Sentia van der Mark ??
Coffee Concepts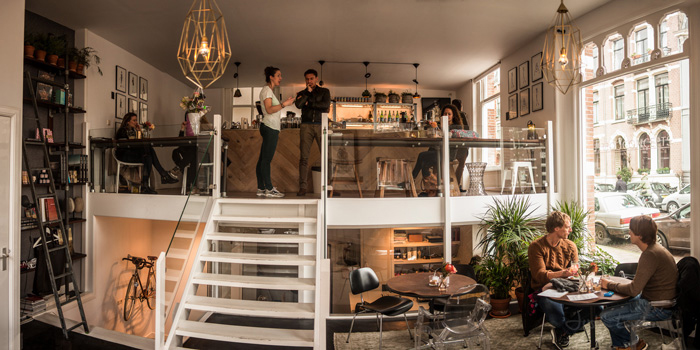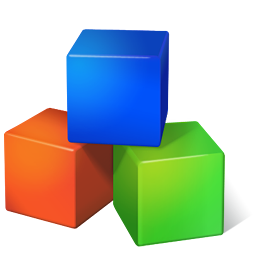 Category: Coffee, Entertainment, Relaxation

 Address: Jacob Obrechtstraat 5, Amsterdam

  Opening Hours: Mon – Fri 08:00 – 18:00, Sat – Sun 10:00 – 17:00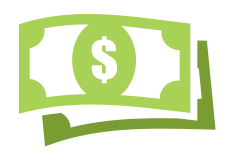 Price: Coffee 3€

  Website: Coffee Concepts
The people in the Netherlands are heavy coffee drinkers as one can see in the main cities where more and more coffee bars are opening these days. After Starbucks entered the Dutch market, the way mainly paved by the Dutch Coffee Company and large groups of private labels, another trend can be spotted these days in which coffee is used as a teaser.
One of my favourites in this field is Coffee Concepts. This place is set up as a regular coffee bar with juices, smoothies, wraps, cakes and free wifi of course. I meet my friends here before I go to an appointment, work on my computer or hang out with a friend on a great couch and drink coffee, have a fresh juice or my favourite spicy chicken wrap for lunch!
But it is also a gallery and the office of a PR & Communication start-up at the same time. So Coffee Concepts takes the traditional coffee bar to a new level. And with success, another one will be opening soon in the centre.
Two sisters Bouland and a friend started this store where each individual has their own specialty. They started from scratch by just doing it. The art on display may change after four months. The atmosphere is open and very relaxed. In the morning there are the desperate housewives coming back from their run in the park and people having a coffee before they go to work. Sitting outside in the sun makes you stay here longer…
By Jan Verboom ??
---
? Read also 
---
Food-stands at Waterlooplein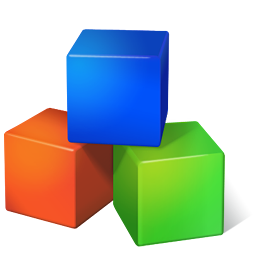 Category: Food, Drink

 Address: Waterlooplein, Amsterdam

  Opening Hours: Mon – Sat 11:00 – 18:00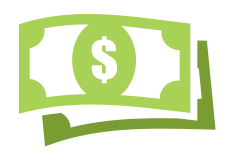 Price: 2-20€ pp

  Website: Waterlooplein
Food trucks or food stands in Amsterdam are hard to find. Most of them will either sell hotdogs or ice cream. It has something to do with a law here but recently this law changed. A lot of people are hoping to find more food trucks at street corners but for now, the food stands at Waterlooplein do the job.
Mostly a market for vintage clothing, jewelry, second hand electronics, bikes and some marijuana souvenirs, the back of the market has changed into a little food valhalla. Ranging from Japanese pancakes (okonomiyaki), Greek souvlaki, Vietnamese spring rolls (the fried version) and Dutch pancakes, you are sure to find a cuisine to your liking. The Vietnamese spring rolls are so good, they deserve their own page. The Japanese okonomiyaki might be new to most palates but it sure deserves a try and the owner might throw in a free cup of matcha tea.
Opening hours are irregular since some shops are closed on Monday or Tuesday, but I am sure you can find something you like. If the stand of your interest is closed, all the more reason to go back another day and try something else!
By Stephen van den Hoek ??

9 Streets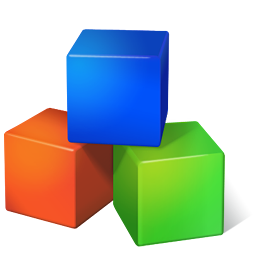 Category: Entertainment, Relaxation

 Address: Behind the Dam square

  Opening Hours: Always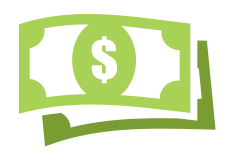 Price: Free
In the heart of Amsterdam, just behind the crowded Dam square, lies the most picturesque neighbourhood of the city. My absolutely favourite place for strolling, taking pictures, shopping and more, the 9 Streets (De 9 Straatjes in Dutch) are 3 × 3 little streets between the most famous canal streets in Amsterdam: Prinsengracht, Keizersgracht and Herengracht. It is one of the oldest neighbourhoods and you can tell because most of stores and bars are housed in stepped-gabled buildings, some of which date back to the 17th and 18th century. The ambience will make you feel like you travelled back in time.
You won't get enough of visiting the unique shops with art, cute little designer's boutiques, concept stores, art galleries, vintage shops. And if you get hungry after walking around, you will also find cosy bakeries and pastry shops, even delis to satisfy your hunger. The most famous must-have Dutch apple-pie is also there at café called "Winkel 43".
And if you are interested in history, Anna's Frank house is within walking distance and it is definitely worth a visit.
By Eliza Ιoan ( El-stories ) ??
---
? Read Also 
---
Waterkant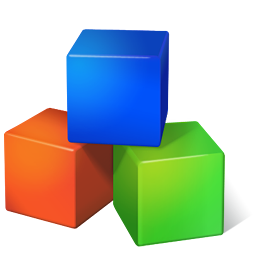 Category: Food, Drink

 Address: Marnixstraat 246, Amsterdam

  Opening Hours: Mon – Thu 11:00 – 01:00, Fri – Sat 11:00 – 03:00, Sun 11:00 – 01:00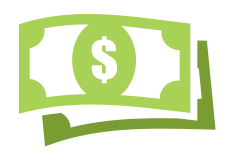 Price: Chicken roti 13.95€

  Website: Waterkant
When the sun starts to shine and the city gets warmer again, Waterkant is one of my favorite places to go for some late-afternoon drinks and snacks to catch a glimpse of the last sunbeams. The restaurant/terrace is located underneath a large parking garage right next to a large canal, where it's the perfect place to relax after a busy day. The nice thing about Waterkant is they have a huge but super cozy terrace, furnished with multiple picnic tables and lots of lightbulbs. And when there's no place left to sit (big chance!), it's also no problem to walk a little further to find your own spot at the waterside.
But Waterkant isn't only good for snacks and drinks. There's also a restaurant where you can get Surinamese food, yummy! Even in winter it's a nice place to be. They have a pretty large restaurant inside, where it's just as nice to sit as outside, although I have to admit, outside is still my favorite place!|
By Alex Ebbers ??