The arrival of Spring always comes with a mood for walks, outings and mainly for trips. The weather gets pleasant, spirits get higher, heavy coats get locked in the closet and the first trip of 2017 is in the making. Then, suddenly, you open your closet and realize that you do not have the necessary clothes/equipment for your trip…do not worry! Travelen cares about you and presents you with the 7 must-have travel garments and items to take with you…
1) Women's Casual Dress:
We begin with the best casual option for this year's fashion trends, which is none other than this denim dress. The ultimate must-have garment for Spring (and other seasons) will be the first one to get in your suitcase, as it is convenient, comfortable, modern and can be matched up with lots of styles, any hour of the day.
Matched with: A pair of sneakers
2) Women's Sunglasses:

We know exactly what you're thinking! "Spring calls for sunglasses, as the intense glare is unbearable". The solution comes from the freshest spring suggestion by G.A. The Italian company's model promises to keep your eyes relaxed for many hours, while at the same time gracing you with the indispensable Italian finesse.
Matched with: A bandana
3) Men's Loafers:
These are the most light spring shoes of 2017. Every man will love them, because they are soft, they have a classic timeless style and exquisite color. Another very important benefit is that they are not going to cause you any discomfort not for one second, no matter the miles that you walk in them..
Matched with: Light-colored pants
4) Men's Trench Coat: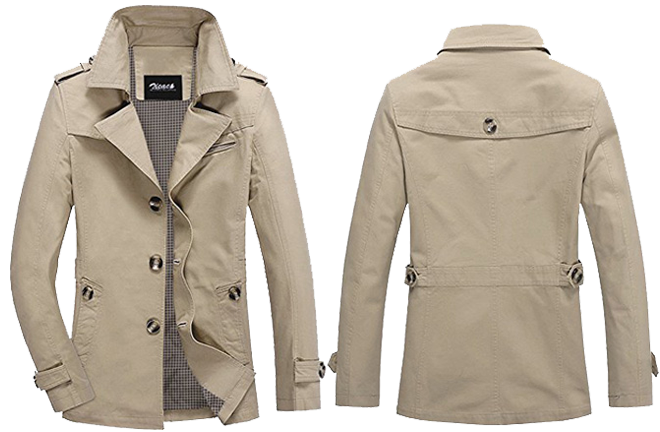 The weather may be weird, but with this uniquely fine trench coat you are not going to feel the intense changes of temperature. Its main strengths are that it keeps body temperature at normal levels and that it has an unrivaled style. Still thinking about it?
Matched with: Comfortable loafers
5) Women's Hat:
A fedora always offers style and charm to the women that prefer it. This accessory does not only help you in radiating the air of a jetsetter, but it also protects you from unpredictable weather conditions (strong wind, glare, sudden rain). Notice: Do not put it in the suitcase, you are not taking it for this purpose anyway.
Matched with: A scarf
6) Leather Travel Bag:
It is the most must-have suitcase of this season and it offers space for clothes (top compartment), as well as shoes or your various other items (bottom compartment). It has a great color and combines stability with elegance, while an important trait is the fact that it can be used us a carry-on (it has a handle and rollers). Do not be surprised if people stop you to ask where you got it! It is gorgeous..
Matched with: A ticket to your favorite destination
7) Spring umbrella (wind resistant):
Spring has rightfully been proclaimed the most unpredictable season of the year, as even on sunny days, rain lurks around the corner! That's why you should always carry the most useful accessory of the season, an umbrella. The two factors that make it stand out is the strong resistance to wind (with speeds of up to 100km/h!) and its small size.
Matched with: A pair of colorful rainboots